Yes, you read the headline right. Egg Fast!
Recently, I've been really focused on trying to get back to a healthier weight. I am sadly at a heavy weight, and I am trying to find the will I once had to get back in the diet mindset. For me, I know lower calories, lower carbs, and moderate exercise works for me, but with so much Keto diet success, I was curious.
I know Keto works for some. I've seen the results in multiple Facebook groups. I tried, and have found many things I love about the diet, but I also learned my body does not respond well to such low carbs. Regardless, a few months ago, I was curious. I started researching, and one of the items I wanted to try was an Egg Fast. Fasting in general is best done when you body is fat adapted, so I tried to have a complete Keto diet, keeping my macros and monitoring my calories. I did this for about a month, and thought I was ready for an egg fast. 
I WAS NOT!
**Disclaimer: an Egg Fast may work for others! Know your body, do your research, and consult your doctor!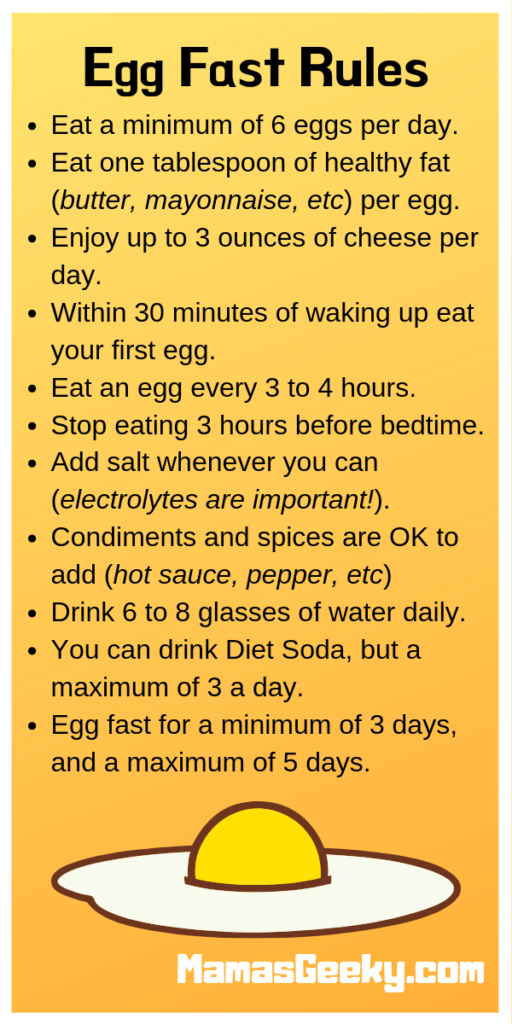 Eat your first egg 30 minutes after you wake up. It was closer to 40 minutes, but did it! Two eggs, two tablespoons of butter, salt, pepper. First meal, done!
Eat (min) 6 to (max) 12 eggs a day for (min) 3 to (max) 5 days. Eat every three-four hours. Add a tablespoon of healthy fat to every egg. Up to three ounces of cheese, all day. Add salt for electrolytes. Drink water! (RESEARCH EGG FAST!)
I thought I was ready, but I so wasn't!
By my second egg "meal", I had lost all color and felt ill. My family started to comment on my appearance, and my husband tried to throw crackers at me! I am no quitter, so I decided to finish out the day on the fast. I have never regretted a "diet" so much in my life. I realized right then and there, the Egg Fast was not for me, and slowly brought my body back to normal over two days with healthy shakes, chicken broth, then finally, healthy meals.
I do not recommend this fast, but again, it may work for someone else. Please learn from my lesson, though. Do your research, and know your body. I did not know my body was going to react that horribly to the Egg Fast, but now I understand. I'll forevermore stay in my low carb lane!