Starting on Release Day for Guardians, October 31, 2018 – Halloween, I will be touring various blogs and book websites discussing my new release and my journey as an independent author. Come join me!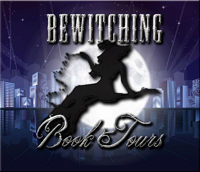 I'll be all over Instagram, Twitter, and this blog updating where I'll be popping up next. Stay tuned! We'll be doing giveaways and sneak peeks, you won't want to miss it!
Bewitching Book Tours has been phenomenal throughout this process! They have the hook up for all things paranormal. A HUGE THANK YOU TO THEM! We're kicking off Guardians right!
Guardians, A Touched By Light Series, Book 1 of 3 – Available for Pre-order on all major distributors! Publish date October 31, 2018 – Halloween!